TOP 6 BEST Hipster Cafes, Jalan Sin Chew Kee Bukit Bintang Kuala Lumpur 2023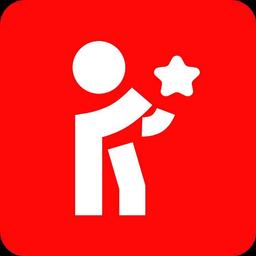 Reviewbah.com
January 30, 2023
If you're looking for the best hipster cafes in Kuala Lumpur, look no further than Jalan Sin Chew Kee Bukit Bintang, Kuala Lumpur. This vibrant street is home to some of the city's most popular cafés, each with its own unique atmosphere. Whether you're after a quick coffee fix or want to spend a leisurely afternoon catching up with friends, there's a café on Jalan Sin Chew Kee that's perfect for you. Here are our top 6 picks.

Table of Contents
1. bröom Artisan Bakery & Kitchen
bröom Artisan Bakery & Kitchen Kuala Lumpur Cafe is the perfect place for you if you're after something a little different. With its rich selection of freshly baked goods, it's no surprise that bröom Artisan Bakery & Kitchen is one of the top 6 hipster cafes in Jalan Sin Chew Kee Bukit Bintang. Some of the most popular items include croissants, Danish pastries, sourdough and triple choc cookies. A great spot for anyone looking for a cozy and intimate experience. Its rustic decor combines exposed brick walls, wooden beams, and vintage accents to create a warm and inviting atmosphere. This cafe is the perfect place for a casual meal or just a quick bite – ideal for friends and family wishing to catch up over coffee or tea. Don't miss out on this opportunity to check it out!



2. Breakfast Spot KL
Breakfast Spot is the perfect spot for a laid-back brunch in Kuala Lumpur. Its distinctive glasshouse facade on Jalan Sin Chew Kee Bukit Bintang gives it plenty of natural sunlight and a spacious atmosphere, plus some delightful quirks like archways and quirky murals. Breakfast Spot is great for an early morning hangout – get there when the sun rises to enjoy the slow mornings surrounded by lush landscape. Breakfast options are sure to delight, with pancakes, omelettes and pastries available; if you're after something special then try the Summer Mocha (coffee, chocolate, orange and milk) or the Golden Hive (latte served with honeycomb). Breakfast Spot definitely deserves its place amongst KL's top cafes.


3. Three Years Old Cafe
Three Years Old Cafe is far from the ordinary cafe. Located in the beautiful city of Kuala Lumpur, Three Years Old Cafe is situated at Jalan Sin Chew Kee behind the Swiss Garden Hotel. It's a sight to behold with its white walls and 1920s structure. But it's not only aesthetically pleasing; Three Years Old Cafe also serves delicious desserts like Chocolate Cake, Matcha Cake, Croissant and Brownie. What's more, you can even choose between an indoor or outdoor seatings so you can enjoy a morning breeze or the refreshing feel of fresh air! Plus, the contemporary-modern furniture indoors is just an added bonus to Three Years Old Cafe. So come on down to Three Years old Café and enjoy Bukit Bintang Kuala Lumpur at its best!



4. 8Haus
8haus Cafe is a must-visit for anyone venturing to the bustling city centre of Kuala Lumpur. Located in Jalan Sin Chew Kee in the Bukit Bintang area, 8haus Cafe is known for its modern vintage finish and laid-back ambience. The name 8haus was chosen as it refers to the building number 8 and if said out loud sounds like "ba-haus", number 8 in Mandarin. The cafe's menu focuses on pork – they offer unique brunch selections such as egg benedict, French toast, maple syrup pancake or shakshouka. Stop by 8haus Cafe and savour some good food in a beautiful atmosphere.


5. VCR
VCR cafe in Jalan Sin Chew Kee, Bukit Bintang Kuala Lumpur 2023 is a well-known brunch spot that cafes-goers can't resist. With menu items like the Naked King, Valrhona Chocolate Tart and Pistachio Lemon & Rose, VCR cafe keeps its patrons coming back for more. But if you're looking for something familiar yet special, VCR's Soft Shell Crab Burger is the one to go for. Bringing a bit of a twist to the classic Krabby Patty, this delicious burger contains deep-fried soft shell crab and topped off with a furikake sunny-side up egg and house-made tartar sauce – you won't want to miss it! Other delicious brunch items like VCR Big Breakfast, Turkish Style Eggs, Potato Waffle and Avocado Toast are also must-tries at VCR Cafe.



6. WU DI Cafe
Wu Di Café is the latest café to brighten up the bustling neighborhood of old Jalan Galloway in Bukit Bintang, Kuala Lumpur. Wu Di has upped the ante with a modern, minimalist aesthetic that makes it stand out as one of the top 6 best hipster cafes in town. Stepping into Wu Di, guests are greeted with a warm, inviting atmosphere consisting of creamy whites, rattan seating, wooden tables and some charming little touches of greenery. Offering a unique mix between Balinese and Italian cuisine, Wu Di's menu includes tantalising dishes like Burrata Lemak, Aussie Breakie, Mala Chicken Karaage, Chicken Mapotofu with Baked Eggs, Chicken Sourdough and Grilled Saba Fish guaranteed to please even the pickiest foodies out there. Located on Jalan Sin Chew Kee in Bukit Bintang itself Wu Di Café is definitely worth checking out!


Explore More