8 Best Japanese Buffets In KL 2023 – Reviewbah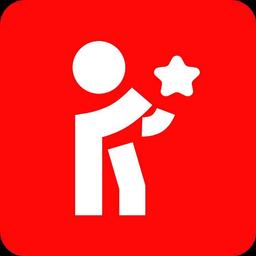 Reviewbah.com
March 6, 2023

Are you looking for an exciting Japanese dining experience in Kuala Lumpur? Whether you are a local Malaysian or a tourist new to the city, you will be spoilt for choice when it comes to finding delicious all-you-can-eat sushi and sashimi buffets. With so many great options out there, it can be hard to narrow down where to go. To make your choice easier, we have put together a list of the absolute best Japanese buffets in KL 2023 – all serving up top quality dishes at amazing prices! Enjoy generous portions of sushi and other unique specialties as part of these unforgettable feasts!


Table of Contents


8 Best Japanese Buffets In KL


1. Hanare Japanese Restaurant
Hanare Japanese Restaurant is THE place to head to in the heart of KL if you're craving a unique yet authentic buffet experience. With an open kitchen, a cosy bar, a teppanyaki counter, where you can watch chefs work their magic, and even private rooms available for reservation – Hanare has every element under one roof! A two-hour Japanese buffet of sushi, sashimi and grilled seafood delights awaits – all air-flown twice per week from Tokyo's famous Tsukiji Market. And don't forget your free flow of Wagyu beef too! Sushi KL has never been tastier – Hanare Japanese Restaurant definitely hits the spot, and with so much on offer there's something for everyone.


Address: Lot G-05, G Floor, Intermark Mall
Buffet Timing: 12 – 2PM, Every Saturdays & Sundays
Halal/Pork-Free

2. Mo-Mo Paradise
Mo Mo Paradise is an ideal place for those who are passionate about Shabu-Shabu and Sukiyaki. If you are looking to enjoy the best of the Japanese hotpot experience in KL, Mo Mo Paradise provides you with 100 minutes of eat-all-you-can session. Their buffet offers both beef and pork slices, fresh vegetables, udon noodles and more, providing something for everyone. You can also enjoy 3 types of soups – Karamiso, Shabu-shabu and Sukiyaki, so that you can explore different flavours during your time here. Mo-Mo Paradise is the go-to spot for unique japanese cuisine in the city!

Address: Lot 10 Shopping Centre
Buffet Timing: 12PM – 10PM
3. Kampachi EQ
Kampachi EQ in Kuala Lumpur is definitely our top pick when it comes to Japanese buffets. Not only are the interiors decked out with a mix of minimalistic wooden furniture and floor-to-ceiling glass windows that let in plenty of natural sunlight, but they also have an incredible selection of both sushi and other traditional Japanese dishes like oden, soups, tempura and sukiyaki to enjoy. If you're looking for something truly special, Kampachi EQ also offers an omakase dining experience at the sushi counter that should not be missed! After all your savoury courses, Kampachi EQ offers a sweet selection of authentically Japanese desserts — a great way to finish off an exquisite feast.
Address: EQ, Equatorial Plaza, Jalan Sultan Ismail, 50250, KL
Buffet Timing: 12PM – 3PM, Saturdays only

4. Mitasu
Mitasu Japanese Restaurant is the spot for all you foodies out there to indulge in your cravings for authentic Japanese cuisine! With a whopping menu of up to 60 delicious items, Mitasu empowers its diners with an à la carte (pick-your own) style buffet. From thick cuts of sashimi to crispy tempura and perfectly-rolled sushi, Mitasu has what it takes to satisfy any seafood-lover. Plus, forget about having to walk back and forth from the buffet – once you order your meals will be served straight to your table! Don't forget that making reservations for weekends (especially Fridays!) is highly recommended, as Mitasu easily fills up at these times. So don't miss out on this amazing opportunity; come feast today at Mitasu Japanese Restaurant!


Address: Central Plaza, 2506, Jalan Sultan Ismail, Bukit Bintang, 55100 Kuala Lumpur || Lot 306, Jalan Klang Lama, Batu 3, 58000 Kuala Lumpur
Buffet Timing: 1130-3PM & 6-10PM (Mon – Fri), 12-3PM & 6-10PM (Sat & Sun)
5. ROCKU Yakiniku
ROCKU Yakiniku is the place to be for sushi lovers who are looking to try Japanese style BBQ. It offers a unique and fun atmosphere for diners, combining pop culture and classic grilled flavors. At ROCKU Yakiniku's live Japanese buffet in Kuala Lumpur, you can cook your own meats such as pork belly, pork loin and beef ribeye on their rock grill. The best part is seeing your meat quickly turning crisp before your eyes! ROCKU Yakiniku also provides a selection of delicious seafood such as scallops, mussels, squid rings and more cooked just the way you like it. So come on down to ROCKU Yakiniku and get cooking up something special – because every bite is worth savoring!


Address: Pavilion KL | 1 Utama | Sunway Pyramid
Buffet Timing: 11AM – 10PM

6. Kimiya
KIMIYA Japanese Restaurant is a true hidden gem, located under a residence tower at Old Klang Road. As one of the mid to high end range of Japanese Restaurants in the city, KIMIYA offers an array of classic cuisine in the classical Zen atmosphere. The ambiance combines modern with classic elements – perfect for those looking to enjoy some fine Japanese dining. For sushi lovers, you have to check out KIMIYA's bar area where you can watch their chefs perform magic with their slicing and dicing of sashimi! KIMIYA's menu includes everything any Japanese buffet lover in KL could dream of – from appetizers and sushi throughout teishoku and nimono dishes all the way to desserts. KIMIYA is simply the stop sushi and buffet lovers need to make when craving that highly-rated taste of Japan.


Address: Avantas Residence, G-2, 162, Jalan Klang Lama, Taman Shanghai, 58100 Kuala Lumpur
7. Jogoya Japanese Buffet Restaurant
Jogoya Japanese Buffet Restaurant is so perfect for cheat days – they have over 400 dishes of not just Japanese cuisine, but Chinese, Western and Malaysia food too! It's paradise for sushi lovers, with a massive selection of sashimi and sushi rolls. If you're full to the brim but still craving something sweet, Jogoya has got that covered too. From Haagen Dazs ice cream to cakes and cookies – there's something for everyone here. Not only that, Jogoya is also a pork-free eatery, so it's popular amongst Muslim patrons. And just in case you're nervous about consuming alcohol with your food – fear not! Jogoya conveniently tags their food to indicate the presence of any alcohol, promising a stress-free dining experience for all. So come Jogoya KL and join us sushi lovers as we revel in the sheer deliciousness of their buffet spread!


Address: Starhill Gallery, Bukit Bintang, 55100, KL
Halal/Pork-Free

8. Iketeru, Hilton Kuala Lumpur
Iketeru in Hilton KL is no doubt the savior of sushi lovers. With years of experience and a team of Japanese chefs passionate in creating only the most delicious Japanese dishes, Iketeru has rightfully earned its reputation as the best Japanese buffet in town. Keeping true to its heritage, Iketeru also serves an astonishing 7 types of sashimi – something you rarely find even in high end sushi buffets! This comprehensive selection includes salmon, tuna, tako and butterfish (white tuna), plus hamachi, shime saba and hokkigai for extra indulgence. Iketeru is definitely worth every penny for sushi connoisseurs!


Address: 8, 3, Jalan Stesen Sentral, Kuala Lumpur Sentral, 50470, KL
Explore More