Top 15 Instagrammable Cafes In Kota Kinabalu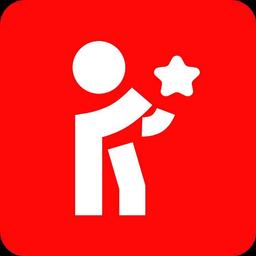 Reviewbah.com
December 29, 2022

Traveling to Kota Kinabalu soon and wondering where to get your daily caffeine fix? Look no further than this list of the top 10 most Instagrammable cafes in the city! From cozy corner nooks to breezy outdoor spaces with views of the cityscape, these cafes are sure to give you some great content for your feed. So grab a cup of coffee and your camera, and head on over to one of these spots for the perfect #coffeeporn shot.

1. Woo!
Woo! cafe at Gaya street is the hipster hangout spot to be in Kota Kinabalu. With its minimalistic design, featuring white walls and a comfy atmosphere, it's perfect for kicking back after a day full of exploring. Not to mention, Woo! cafe has all kinds of delicious menu items to choose from. Whether you're starting your day with Woo! Brekkie 3.0 or eating one of their many unique pastas – like the Squid Game, Ssian Pesto and Birdeye Cream Pasta – your taste buds will definitely be happy. And don't forget about dessert – Woo!'s desserts and coffees can really hit the spot. So if you find yourself in Kota Kinabalu, make sure you grab a bite at Woo! cafe – it's picture perfect and scrumptious!



2. Nook Cafe
Nook Cafe, located at Gaya Street in Kota Kinabalu, is the perfect spot for customers to break away from their bustling routines and just… Nooks. Whether you're looking for a pick-me-up cup of coffee or something more substantial from one of Nook Cafe's breakfast, brunch and lunch menus – there's certainly something to suit everyone's appetite! But the best part? Nook Cafe doesn't just provide scrumptious food and drinks, but also radiates good vibes for all its visitors. Come see Nook Cafe for yourself – you won't regret it!


3. Makarios Book Café
Makarios Book Café is the ideal place for getting stuff done, or taking a quiet break. Located in Damai Kota Kinabalu, Makarios is a one of a kind book cafe that has absolutely everything you need! They offer an array of drinks and coffee to keep you energized while working away, along with a selection of Korean food to keep your taste buds happy. Makarios also offers cozy corners that help to enhance the perfect work atmosphere. Get out there and find yourself at Makarios Book Café – the ultimate spot for productivity!



4. Something Cafe
Something Cafe is the place to be if you're looking for a cozy atmosphere accompanied with delicious desserts. With an elegant yet homely aesthetic, Something Cafe is ideal for anyone hoping to take beautiful Instagram-worthy pictures and indulge in some delightful treats. From signature cakes to delicious tarts, Something Cafe provides unique flavors and quality ingredients in all of their scrumptious desserts. So whether you want to sit back and relax in the warm setting, or snap the perfect picture alongside that mouth-watering aroma of freshly baked treats!, Something Cafe has something special waiting for everyone.


5. Coastal Coffee Club
Coastal Coffee Club is the place to be in Kota Kinabalu! Whether you are looking to get away from it all with a refreshing cup of coffee, or meet up with friends for some light bites and drinks, Coastal Coffee Club is the perfect spot. With it's signature cakes and desserts, Coastal Cafe certainly knows how to fulfill any sweet tooth cravings. But it doesn't end there – Coastal Cafe has also introduced a new line of gelato flavors that's sure to satisfy any adventurous eater. Yöus Gelato offers a variety of unique flavors, so make sure you don't leave Coastal Cafe without trying them out!



6. The Oak Street
The Oak Street Kota Kinabalu is a hidden gem! The tucked away cafe is the perfect place for a nice relaxing cup of coffee. The location is surprisingly quite hidden, so you may have to ask around or waze to find it. But once you do, you'll be happy that you found it! The most popular item on the menu is their tiramisu cake, and that comes as no surprise. If sweet pastries are more your thing, The Oak Street has some of the best cakes and pastry – their big croissant is particularly irresistible! So next time you want to wind down with a cup of coffee and take a break from all the stress of life, The Oak Street should top your list!


7. Brown Fox Cafe
Brown Fox Cafe Kota Kinabalu is the perfect destination if you're looking to experience unique flavors in a stunning atmosphere. The cafe, determined to stand out from the rest, offering both specialty coffee from local roasters and delicious authentic Japanese cuisine. Brown Fox Café's design aesthetic is inspired by Muji and Japanese living – combining modern minimalism with subtle touches of homely comforts to create an inviting environment designed for ease and comfort. Plus, with its charming interior that's great for Instagrammable shots, Brown Fox Cafe Kota Kinabalu is sure to please everyone who visits.



8. Kopiboy
Kopiboy Kota Kinabalu has quickly become the top breakfast cafe spot. Many people come here each morning to get their taste buds tantalized with Kopiboy's signature 'Old Style Breakfast'. Soft boiled eggs paired with Kopi Kopi's kaya butter toast has been a favorite amongst visitors and locals alike. And don't forget about Kopiboy's famous Kopi Coffee to get your caffeine buzz for the day! With its friendly service, calming atmosphere, and delicious food, Kopiboy Kota Kinbalu will make every morning an enjoyable one!


9. Flow Coffee @ The LUMA Hotel
Flow Coffee @ The LUMA Hotel is a sight to behold! This stunning cafe was designed to mix wood textures, dark green, gold, and the ever-trendy industrial concrete look to create an inviting atmosphere. From the ambience of the cafe to the artfully crafted coffee drinks, Flow lives up to its name in providing a relaxing place for travelers and locals alike. Not only can you find tasty desserts and smooth coffees, but their croissant is unlike anything else; made from the freshest ingredients and prepared just right each time, it's sure to be a must-try! Whether you're looking for a light snack or a hearty meal, Flow Coffee @ The LUMA Hotel provides something for everyone. So stop by Flow today and experience this one-of-a-kind cafe!



10. Meet Coffee Cafe
Meet Coffee Cafe – the hidden gem nestled amongst all the warehouses at Kolombong area. Featuring an industrial-themed interior, Meet Coffee Cafe promises a unique and exciting experience with a variety of good food. Meet Coffee Cafe serves up a variety of scrumptious dishes ranging from old favorites to inspired creations. And don't miss the cream puff, it's a must-have item on their menu! So whether you're looking for some new daring eats or just want a classic brunch with a unique atmosphere, Meet Coffee Cafe has you covered.


11. The Moment Cafe 瞬•咖啡馆
The Moment Cafe 瞬•咖啡馆 is located in the heart of tradition and modern day excitement – Foh Sang Street in Kota Kinabalu. The menu features creative dishes like Prawn Pasta, Onion Rings, and other gems sure to tantalize your taste buds, so don't hesitate to swing by The Moment Cafe and try something new! The cozy atmosphere makes The Moment Cafe the perfect spot to relax and enjoy your day. So take a break from the hustle and bustle, clear your mind, and enjoy The Moment!



12. Quarter Restaurant
Quarter Restaurant, located inside the Monocolo Hotel, is the perfect place to satisfy a range of cravings. From its innovative dishes with unexpected flavor fusions, to its spot-on plating, Quarter Restaurant serves up something memorable and delicious. Don't let the mix of flavors fool you – Quarter Restaurant knows how to make all the right ingredients come together in exactly the right way. From enterprising entrees to hearty portions, Quarter Restaurant will leave your taste buds and stomach satisfied. If you have not already tried Quarter Restaurant, now is the time for you to discover something truly special.


13. CAFE Today
CAFE Today has definitely elevated the coffee experience to the next level. Not only does it serve up some delicious coffee, but Korean cuisine too, all run by a Korean who knows their food. CAFE Today's cakes are surprisingly good, and we bet once you take a bite of them, you'll need no convincing to return! It also provides an incredibly cozy atmosphere for hanging out with family and friends – or even hitting up a co-working session if that's more your vibe. All in all CAFE Today is truly one of the places to be if you're looking for a bit of chill time over some great coffee and food.



14. Times Three
Times Three cafe in Kota Kinabalu is the place to visit for treat time. Times Three doesn't cheap out on the best ingredients, so you can expect top-notch cakes and desserts from this lovely cafe. Enjoy unique combinations of flavors while sipping on your favorite beverage. If a substantial meal is what you seek, Times Three will not disappoint with its range of Western delights such as pastas and more. As Times Three promises, when it comes to their menu options – Yum Times Three!


15. Le Phi Cafe
Le Phi Cafe is the newest gem in Gaya Street, Kota Kinabalu. What sets Le Phi apart from the other coffee shops and cafes in the area? It's easy – Le Phi has become a must-visit destination due to its French-style decor and charm and it is a pet friendly coffee shop! Le Phi Cafe might have a small space; however, wrapped up in an intimate atmosphere, you can escape from reality while sipping on your favorite beverage and enjoying meals and desserts.


Explore More