15 Best Hotels in Kota Kinabalu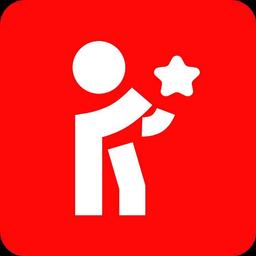 Reviewbah.com
December 10, 2022

Wanted to travel to Kota Kinabalu but do not know where to stay? We can get you covered with the top 15 best hotels in Kota Kinabalu. We will list out 3 categories which are budget hotels (Less than RM60 per day), affordable hotels (RM60-RM150) and luxury hotels (RM200 onwards). Each category, we will provide 5 hotels each.
Budget Hotel
Skypod Hostel
Skypod Hostel is one of the favourite backpacker places. It is located 9 minutes away from Satay Legend Lok Kawi, 6 minutes away from Sabah State Museum and 14 minutes away from Tanjung Aru Beach. It is 760m to access public transport. The hotel provides basic amenities such as free wifi, free breakfast, air conditioning and airport shuttle.
The hotel provides 4 types of rooms:
If you are a female and want a single pod, the hotel operator also provides a single pod special for ladies.
This hotel has 8.8 ratings on the Agoda page with good comments such as cleanliness, security and staff friendliness. Many customers have mentioned this is one of the best place to stay with a low budget.
Homy Seafront Hostel
It is a low-key hostel, providing simple decoration dorms with sea views. Customers who stay here can enjoy basic amenities such as free wifi, free breakfast and air conditioning. It is also a child friendly place.

For entertainment, you can play board games and puzzles here. This homestay is 600m from the centre of Kota Kinabalu. You just need to take a taxi and about 15min ride you will reach this homestay.
In terms of tourist attraction, it is 5 min walk from the Handicraft market, 15 min walk from the Atkinson Clock Tower and 30 minutes drive from Mari mari village.
Many customers love this hostel as snacks are provided all-days and you can watch Netflix here. It has a 9.1 rating at Booking.com.
Faloe Hostel
Faloe Hostel is a contemporary hostel that provides its guests with free wifi, free breakfast and laundry services. It also comes with a guest kitchenette. Besides, guests can also enjoy printer service, lounge, elevator and baggage storage. Although the space is tiny, it is able to stuff comfortable furniture and functional spaces for guests.
It is 14minutes ride from Kota Kinabalu Airport. It is located strategically, just 13 minutes from Tanjung Aru Beach,
Vibrant Hostel, Kota Kinabalu
This hostel is located above a casual cafe and strategically located nearby some tourist attractions. It is located 4mim walk from Imago shopping mall, 2km away from Night Food Market and 9km away from Kota Kinabalu Airport. Guests can enjoy amenities such as free wifi, air conditioning, luggage storage, car park, game room and breakfast.
It is 450m from public transportation. And it has a 9.5 rating in Agoda.
By the way, they also have hostel for female only.
H2 Backpackers
H2 Backpackers is located strategically in Kota Kinabalu near Karamunsing Capital and KOta Kinabalu Central Market. It is 2.7km away from Imago shopping mall, Sabah State Museum and Heritage Village.
Guests staying here get to enjoy free air conditioning, free wifi, desk and safety deposit box. The airport is just 6km away from the hostel and the hostel can help arrange airport shuttle service.
Affordable accommodations
The Atelier
It is an inspired niche hotel that focuses on providing its guests experience instead of just a normal stay. The moment you step into the hotel, it is like you enter a world of photographer, botanist, potter, musician, cafe owner, artist and barber.
As a guest, you can enjoy a full range of amenities such as wifi, TV with varieties of channels, air conditioning, free welcome drinks, luggage storage and parking. If you need an airport transfer, you can request the hotel to help you. When you arrive at the hotel, you will be greeted with a welcome drink and hot towel, truly refreshing.
It is 8 min away from Tanjung Aru Beach, 12 min away from the Night market and 7 min away from Sabah State Mosque. You just need to take a 6 min taxi ride from the airport to the hotel.
Sabah Oriental Hotel
Sabah Oriental Hotel offers a majestic Mount Kinabalu view. The guests can dine in the Café Oriental where you can enjoy al fresco dining, Tapai Lounge where you can enjoy night live entertainment. If your company wants to host meetings, the hotel also has six meeting rooms which cater for 12 to 450 persons that come with the latest multimedia or audio visual equipment. For facilities wise, the guest can access the fitness centre that comes with a sauna and a swimming pool with a sunset patio to enjoy the sunset or sunrise view.
The Sabah hotel offers a variety of hotel rooms.
Sabah hotel is 2km from Sutera Harbour Golf & Country Club, 5km from Kota Kinabalu Wetland Center and 7km away from Kota Kinabalu City Mosque. It is just a 12 minutes taxi ride from Kota Kinabalu Airport.
Borneo Tree House
Located in the Sepanggar of Kota Kinabalu, Borneo Tree House is strategically located nearby tourist attractions such as 30min away from Mari Mari village and 20 min away from Kota Kinabalu Wetland. It is a 35 minute taxi ride from Kota Kinabalu Airport.
Borneo Tree House has offered multiple varieties of rooms.
Guests can enjoy facilities such as a swimming pool and garden.
They can also enjoy free WiFi, air conditioning, parking and breakfast.
Ming garden and residential
Located 2km from the jetty, it is located along the riverbank.
It is nearby some signature attractions such as Sacred Heart Cathedral and Atkinson Clock Tower. It is just a 10min taxi ride from the airport.
As a guest, you get to enjoy amenities such as a few swimming pools,gym rooms, meeting rooms and ballrooms.
Horizon Hotel
Located at the city center, this hotel is just 8 min walk away from Atkinson Clock Tower, 3 min drive from Sabah Museum and 7km from Water World Theme Park.
You can choose their room options based on your budget.
The amenities that you can enjoy are pools, gym, spa, free parking and wifi.
They also provide venues for meetings, weddings and birthdays.
Luxury
Hilton Kota Kinabalu
Hilton provides airy rooms and suites that come with chic dining, a cafe and a rooftop pool. It is just 5km from Tanjung Aru Beach and 3km from Jesselton Point ferry terminal. There are so many amenities you can enjoy being a guest here, including free wifi, EV charging station, outdoor pool and fitness center. There is also complimentary parking for guests.
If you are thinking of dining in the hotel, you can consider the urban kitchen and zest cafe. Urban kitchen provides local Malay, Chinese, Indian cuisine as well as Western cuisine. All their lunch and dinner are prepared in an open kitchen. Zest cafe is a great place to grab quick bites.
Zest Cafe
Urban Kitchen
Hyatt Regency Kitchen
The guest can enjoy amenities such as free internet access, fitness center, pool and spa here. Besides, you also have a digital key and can opt for digital check-in.
Pool
Gym
Kota Kinabalu Marriott Hotel
Known as one of the 5 stars hotel, staying in Marriott Hotel gives you balconies with sea-view.
You can enjoy the outdoor pools, dry cleaning service, fitness center, room service, daily housekeeping while staying here.
Remember to swim in their outdoor infinity edge pool.
If your company would like to organise a board meeting, you can also host it here.
If you are thinking of organising a wedding, the ballroom is elegant and can host up to 650 guests.
The Magellan Sutera Hotel
It is a high-end hotel that offers Italian dining, a bar, outdoor pool and a spa.
While staying here, you can also try out their mandarin spa. You will surely be pampered in beautifully decorated rooms under open air pavilion.
Their hotel rooms options are beautifully designed for different needs.
Le Meridien Kota Kinabalu
You can pamper yourself in a 5-star hotel with stylish accommodation and seaview.
There are 6 types of different room options.
Some of the must-try amenities here are their Eco-spa, fitness center and swimming pool.
The Eco-spa can rejuvenate the whole body and spirit.
The fitness center can accommodate 10 people at a time.
Their swimming pool where you can do some sunbathing.
Closing Thoughts on Best Hotels in Kota Kinabalu
Kota Kinabalu has around 300 hotels up to date and here are the 15 best hotels in Kota Kinabalu to stay for your vacation.
Explore More